Noteworthy Calendar
November
galleries & exhibits

courtesy of DePaul University
Through November 21

Three Centuries of Printmaking from the Needles Collection
DePaul University Art Gallery
Beginning with early woodcuts of illustrations from the Bible, this assortment of old master prints from Marian and Belverd Needles' collection provides an overview of the technical and functional developments over three centuries of printmaking. The exhibit, which was curated by DePaul Art History faculty member Timothy Smith, presents a rare opportunity for Chicagoans to see engravings and etchings by such masters as Durer, Rembrandt and Goya.

2350 N. Kenmore Avenue, 773.325.7506, www.depaul.edu/~gallery. Admission is free.

Through December 30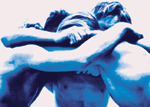 Photograph by Herbert List

Herbert List: The Magic Eye
Chicago Cultural Center
This retrospective of work by classical photographer Herbert List features 200 black and white images which cover all the major facets of his artistic career (from 1930 to 1966). The exhibit is divided into five sections, among them are "Fotografia Metafisca," which represents the artist's metaphysical visions, and "Ruins and Fragments," which features surrealistic representations of Greece. Another special section of the exhibit, "Eros," features photographs of young men which had been kept in the artist's private collection until the end of his life. Try to catch this traveling show of an artist whose work some critics claim belongs in the classical canon of 20th century pictorial art, for the exhibit organized by the Photography Museum of the City Museum in Munich, will only be seen in two U.S. cities- Chicago and New York.

78 East Washington Street, 4th Floor Exhibit Hall, 312.744.6630, www.cityofchicago.org. Admission is free.

music

Friday November 9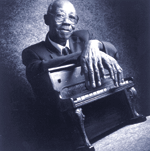 Pinetop Perkins

Blues Summit
DuSable Museum of African American History
A series of blues concerts called Chicago's Legendary South Side will be taking place as part of the Chicago Humanities Festival. As part of that series on Friday November 9 three generations of bluesmen, including Pinetop Perkins, Sugar Blue, Billy Branch and Fernando Jones, will share the stage in one legendary performance.

740 East 56th Place, 312.661.1028, ex. 25, www.chifestival.org. Tickets are $5 and can be purchased in advance through the website.

lectures & readings

November 9 through 11

Comics as Art:
Chicago Humanities Festival
Art Spiegelman, Pulitzer-prize winning author of Maus I, will trace the evolution of comics from Hogarth to contemporary work.

Sunday, Nov. 11 at 1 p.m., Northwestern University of Law, Chicago-campus, Thorne Auditorium, 375 E. Chicago Avenue.

Françoise Mouly, art editor for The New Yorker and co-creator of RAW, will speak on judging a magazine by its cover.

Saturday, Nov. 10 at 11 a.m., Chicago Historical Society, 1601 N. Clark St.

Other comic artists who will be making appearances or lecturing as part of the Comics As Art series are Scott McCloud, the author of Understanding Comics, and Neil Gaiman, the creator of Sandman and Signal to Noise.

Fore more information: visit www.chifestival.org, or call 312-494-9509

November 9 through 11

Writers
Chicago Humanities Festival
Junot Diaz
This Pushcart-prize winning author will read and discuss the art of writing and the creation of images through words. Diaz's stories have appeared in The New Yorker, The Paris Review and Best American Short Stories; He is also the author of the best-seller collection of short-stories, Drown.

Nov. 11 at 1:30 p.m., The Newberry Library, 60 W. Walton Street.


Michael Chabon and Jonathan Franzen


Michael Chabon

Chicago Humanities Festival
This reading features two of today's most acclaimed young novelists: Chabon's most recent book, The Amazing Adventures of Kavalier & Klay was awarded the 2000 Pulitzer Prize for Fiction, and the newest work from Franzen, one of The New Yorker's 20 best fiction writers of 1999, is The Corrections.

Nov. 11 at 11:00 a.m., The Newberry Library, 60 W. Walton Street. Other writers who will be reading as part of CHF are James Welch, Studs Terkel, V.S. Naipaul, and Annie Dillard.

film & video

November 3-4, 10-11

Weekend
French New Wave director Jean-Luc Godard's ambitious Weekend (1967) will be featured in two of the Music Box Theatre's weekend matinees. A scathing look at French bourgeois society, Weekend follows an upperclass Parisian couple on an episodic weekend getaway which, by turns, involves endless traffic-jams, political revolutionaries, murder and Mozart. Paired with Weekend on Nov. 3 and 4 is Trouble in Paradise (1932, by Ernst Lubitsch) in which a thieving couple attempts to swindle a rich widow. On Nov. 10 and 11, the film will be shown with the film noir Crime Wave (1954, by Andre De Toth), the story of a paroled ex-con caught on both sides of the law when his former cellmate seeks refuge with him after a bank robbery.

Music Box Theatre, 3733 N. Southport Avenue, 773-871-6604, www.musicboxtheatre.com.

Through November 30

The Films of Yoko Ono
This month Chicago Filmmakers will continue their Saturday evening programs of films by Yoko Ono, including work made in collaboration with John Lennon.

Chicago Filmmakers, 5243 N. Clark Street, www.chicagofilmmakers.org.

performance & theater

Through November 11


Absolution

Absolution
Steppenwolf Studio
Absolution is written by Robert Sherwood (of Algonquin Round Table fame), and also the directorial debut of Steppenwolf company member Martha Plimpton. Absolution asks the question: Can the past ever stay permanently the past? And what debt does a person owe to the truth? Absolution tells the story of three high school buddies who grapple with a deadly secret they have kept hidden for twenty years, a secret that now threatens to disrupt their well-ordered lives and tear them apart. Absolution is touted as a tense, unflinching neo-noir psychological thriller.

Regular performances run Nov. 1-4 and Nov. 8-11. Performances are Thursdays through Saturdays at 8 p.m. and Sundays at 7 p.m., at The Merle Ruskin Garage at Steppenwolf Theatre, at 162 N. Halsted St. Admission is $10 for all performances. For more information call 312-335-1650.